Our Lady of the Lakes receives life saving gift from Breanna Vergara Foundation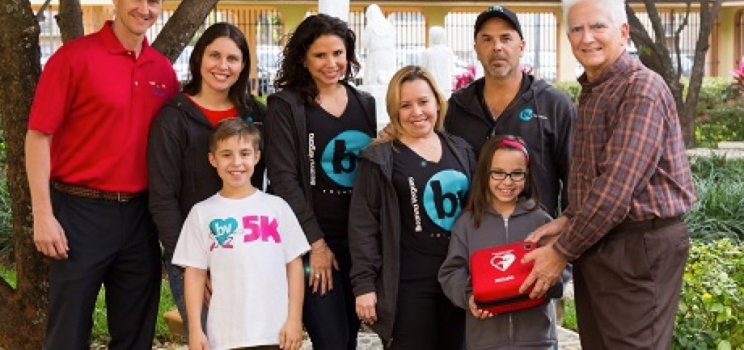 Archdiocese of Miami – March 7, 2016
MIAMI | Our Lady of the Lakes Catholic School recently accepted a donation of an AED (Automated External Defibrillator) from the Breanna Vergara Foundation. With the help of the OLL Dads' Club, the school will now offer the required training on how to use the machine to all the teachers and staff.
"Our prayers and thanks go to the Vergara Family for this potentially life-saving donation," said Ricardo Briz, OLL principal, who received the AED on behalf of the school.
The Breanna Vergara Foundation promotes a healthy, happy, and passionate lifestyle by offering opportunities for children to participate in extracurricular activities while also creating awareness of heart screenings in an effort to identify kids at risk of sudden cardiac arrest. For more information, visit www.thebreannavergarafoundation.org.